Hi!
I Like To Make & Improve Web Stuff!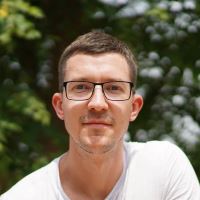 Hi, I'm Gordon and I love making stuff for the web! With 22 years of web development experience I like to think that each grey hair created on the way is a client solution.
I love making solutions for clients, be it an admin system to save their company time, or optimising their website to appear better in the search engines. I'm passionate about making all their web systems better, faster, stronger and like saving clients money when it comes to Google Adwords optimisation, Search Engine Optimisation, and anything that needs an experienced eye.
For technical expertise I'm great at creating solutions based on PHP, MySQL, Javascript, NodeJS and good old HTML. I get a kick out of MySQL query optimisation to make sites and databases faster.
If you're looking for more automation in your business then I can create custom systems and procedures to make this happen. This is an area I'm really effective with.
My main goal is to create a long lasting and trusting relationship with my clients because I genuinely want to see them grow, and I believe together we can make that happen sooner than you think.
Get in touch today and I'm sure we can create an effective and affordable solution, or make what you've got much better!
Sites I'm Working On
DealFeed - Latest Deals With Price History and Comparison
DealFeed is all about finding you the latest and greatest deals and giving you the tools to decide if they are great or not. DealFeed includes price history and price comparison where possible so you know if something is a great deal or you can find a better price with another respected retailer.